The average rate for auto insurance in New York state is fairly affordable, regardless of what you've heard. It really depends, of course, on where you live within the state.
According to statistics pulled by Insure.com, the national average car insurance premium is about $1,325 per year. The average premium in New York state is $1,050, or more than 20% lower than the national average.
So why do people freak out over car insurance premiums in New York? New York City. Based on a number of factors—including crime, accident rates, and demographics – your car insurance premium can be more than double the state average.
If you live outside the city, you may find very favorable rates. If you're one of the 44% of households that own a car and you live in the city, you'll need to shop around.
Compare Auto Insurance Quotes in New York
Overview: best car insurance in New York
*These average premiums were calculated using the following mock profile:

Jennifer, age 25, is single, employed, and has no prior accidents.

Leases a 2017 Volkswagen Jetta 1.4 SE.

Rents an apartment in zip code 11201 (Brooklyn).

Opted in to all optional telematics programs for a further discount (Progressive Snapshot, etc.).
Because insurance companies calculate every one's premiums differently, your quote will vary from the figures in the chart.
I could not collect an accurate quote for USAA because they require proof of military affiliation and a real social security number, but if you're a USAA member you can expect rates among the industry's lowest. 
So who has the best (and cheapest) car insurance in NY?
I have to emphasize that car insurance premiums will be different for everyone. Things like gender, age, marital status, profession, credit score, and the make, model, and year of car all come into play when getting a quote (among many other factors).
That said, we do have four preferred auto insurance providers in New York that we'd encourage you to get your quote from. Three of them are the top ranked auto insurance providers in the state, by satisfaction, according to J.D. Power. The other is a provider we've seen a lot of success and satisfaction with in other states, and still recommend overall.
Liberty Mutual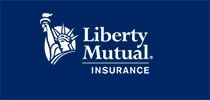 Liberty Mutual is a simple, no frills car insurance. It's labeled the "do-it-yourself" insurance, because their quote process and website make it easy to learn what rate you qualify for and, if you go with Liberty Mutual, make a claim in the future.
Liberty Mutual tends to be a little cheaper than other auto insurance companies, and they offer a huge number of discounts including the ability to bundle with renters, homeowners, or condo insurance, and affinity discounts (for those who work for customers who are affiliates).
Liberty Mutual makes it easy to do everything yourself. You can:
update your policy
report a claim
pay your bill
and more.
If you do have any concerns, you have access to customer service representatives.
Get a New York auto insurance quote from Liberty Mutual.
Allstate
Allstate is the third-largest auto insurer in the country, owning about 10% of market share. They have about 12,000 agents across the country and carry all types of insurance products (if you're looking to bundle).
Historically, Allstate hasn't always been known for the absolute lowest prices or the best service. So why am I ranking them number three? Well, two reasons:
The discounts

Claim satisfaction
Allstate offers over 20 different discounts that you may qualify for as a New York driver. This is more than most auto insurers provide.
Then there's Allstate's Claim Satisfaction Guarantee. If you're not happy with how your claim was handled, the company will give you up to a six-month credit on your bill. That's how much they are pushing customer service.
There's a catch, though. It's only available in a few states, and New York is one of them. I'll urge you to check out the full details of the policy, but it's definitely something I wouldn't mind having.
One thing I was disappointed with was the lack of Drivewise—a discount program and mobile app Allstate offers as a way to reduce your bill up to 30%. It's not currently available in New York, but that doesn't mean it won't be soon.
Get a New York auto insurance quote from Allstate.
Progressive
Progressive is well known for its Name Your Price® Tool, which lets you get the coverage that fits your budget. But that's just one example of how Progressive customizes your policies to fit your needs. With Progressive, you pay only for the coverage you need, which can help save you money.
There are also several discounts Progressive offers. Like many other insurers, you can save for bundling your auto policy with other policies, as well as saving for being a good driver. One discount that sets Progressive apart, though, is its continuous insurance discount. Progressive looks at your previous insurance history and gives you a discount if you've had a long history with another insurer without any gaps in coverage.
Progressive gives you everything you need to set up your policy. Through the website, you can:
set up autopay

make changes to your policy

report and track a claim

print ID cards

and more.
If you do have any concerns, you can contact customer service by online chat, phone, or email.
Get a New York auto insurance quote from Progressive.
USAA
If you're a former or current military member or a family member of a military member, you can qualify for USAA.
USAA is known for its great customer service and incredible discounts. Those discounts include:
Safe driver discount
Take an approved defensive driving course to receive a discount
Good student discount
Customer loyalty discount
Multiple vehicle discount
New vehicle discount
Low-mileage discount
If you want to get a quote, the process is very easy. Just go online and answer a few questions, or you can call their shortcut number (for cell-phones only) at #USAA (or #8722), there's no need to dial any other digits.
Get a New York auto insurance quote from USAA.
Minimum coverage requirements in New York for 2020
With a population of close to 20 million, the state of New York is home to more than 6% of the country. With a lot of people comes a lot of cars. With a lot of cars there are a lot of car accidents.
That being said, it's important to know about the minimum car insurance requirements in the state of New York. In the state, the minimum liability requirements are:
$25,000 per person (bodily injury)

$50,000 per accident (bodily injury), and

$10,000 for property damage
This is commonly seen as 25/50/10. To understand this further, here's an example:
Say you get in a car accident with a vehicle carrying a few passengers and you're carrying the minimum coverage. Your insurance would cover $25,000 in bodily injuries (for things like hospital bills and lost wages) up to $25,000 per person, but only up to $50,000 for the entire car. So if there were 4 people in the car, all with serious injuries, you'd be on the hook for all medical bills beyond $50,000. You're also covered for $10,000 in property damage, which may be insufficient as well.
As you shop for rates, you'll be offered higher coverage amounts, but know that this is the minimum you'll need. Whether you need more is a personal decision based on many factors. While I recommend you talk to an insurance professional, I would encourage you to get more than the minimum coverage in New York.
If you get pulled over
If you get pulled over in New York, you need to make sure you have valid, current insurance that meets the above-required minimums. If you don't have a current ID card for your insurance, you can get a ticket.
New York is a no-fault insurance state
After getting into an accident in a no-fault state like New York, you end up making a claim against your insurance company, even if the accident wasn't your fault. No-fault insurance is designed to have insurance companies pay all or some of your medical bills in case you, or your passengers, are injured in an accident – the idea that it'll help get you back to work sooner.
In most no-fault states, you can't sue for personal injury damages either, unless your medical bills reach a certain dollar amount or you're seriously injured. This can be good and bad. If you're the driver who injures someone, you may have more protection. If you're the injured party, though, you may not get compensated as fairly.
Keep in mind I'm not a lawyer or an insurance agent, so you'll want to do your research on the law yourself and contact a licensed professional if necessary.
Teen drivers
If you are insuring a teen driver, make sure you fully understand the restrictions the state of New York puts in place first. For example, a teen with a permit can only drive between five AM and nine PM. There are also restrictions on who can be in the car and which areas you're allowed to drive through.
Summary
While there are plenty of auto insurers out there, we recommend these four for auto insurance in New York. Make sure you know the required minimums, laws, and restrictions before purchasing insurance, too. Finally, I'd encourage you to take some time to get quotes from all four of these providers to compare for yourself.
Read more