Will your auto insurance premium rise if you have an auto loan? At the risk of sounding ambiguous, the answer is sometimes!
Strictly speaking, there is no additional cost for auto insurance if you have a loan on a car—as long as the coverage is the same in both cases. But that won't always be true, and that's why your auto insurance may be higher if you have a car loan.
That's because lenders require certain types of insurance coverage that often exceed the minimum coverage required by the state.
For example, while just about every state has a minimum legal requirement for liability coverage, they typically do not require other types coverage, such as collision and comprehensive. If you have a loan on your car, the lender will require that those coverages be added to your policy. And that can cause your auto insurance premiums to be considerably higher.
Collision coverage
Collision coverage is typically a rider that is added to your basic liability coverage. Collision covers your car for accident damage, whether it was caused by you or by another driver. Since a lender has a lien on your car, it wants to be sure that the value of the vehicle will be preserved, even if you end up in an accident. Collision coverage guarantees this, since it will cover the cost of restoring the value of your vehicle.
Depending upon your state of residence, the value of your car, the amount of the deductible, and, of course, your driving record, the cost of collision coverage can vary widely. It can add anywhere from a couple hundred dollars per year to your premium to more than $1,000.
It is often recommended that you drop collision coverage if you are looking to reduce your auto insurance premium. But if you have a loan on your car, that option will be off the table.
You should also be hesitant to drop collision coverage even if you don't have a loan. While it certainly makes sense to drop it if the cost of the coverage is close to the replacement value of the car, you should want to keep it if the vehicle is worth at least a few thousand dollars. It is the only type of coverage that will pay for repairs to your car that were the result of an accident.
Comprehensive coverage
Comprehensive coverage is another auto insurance add-on that auto lenders typically require. It covers damage to your car caused by non-automotive disasters. This can include fire, floods, vandalism, theft, or even a tree falling on your car and destroying it. The rider will pay for the cost of the repairs.
Comprehensive coverage is usually less expensive than collision, but it is subject to all of the variables associated with collision coverage, including the state you live in, the value of the car, your deductible, and your driving record. It may add as little as $100 to your auto insurance premium each year, or it may add several hundred dollars.
Like collision coverage, you can generally drop it when your loan is paid, or when the value of the vehicle has fallen to the point where it no longer makes sense to pay a higher premium for the additional coverage.
Read more: Collision Vs Comprehensive Car Insurance: The Differences–And When You Can Cancel
Why you shouldn't try to weasel out of the required coverage
If you're looking to save money on auto insurance, you might be tempted to try some sort of strategy, like adding collision and comprehensive coverage to your basic auto insurance policy in order to satisfy the lender, but then drop it later to save money.
Bad idea!
Whenever you finance a car, the lender becomes an official lien-holder on the vehicle. That basically makes them a joint owner of the car. As such, they will require that they are listed as the loss payee or as an additional insured on your auto insurance policy. In fact, your auto insurance provider will specifically ask if there is a lien-holder on your car.
Once that is established by the insurance company, it will also be recorded on the title to your vehicle with the state Department of Motor Vehicles (DMV). That record will be available to your lender, and the DMV may alert the lender about changes in your coverage.
Should the lender find out about the deleted extra coverages shortly after purchasing the vehicle, but before the loan has been paid in full, they can accelerate the payoff of your loan.
Since you will have violated the terms of the loan, they will be legally entitled to repossess your vehicle, and sell it in satisfaction of the loan. And if the proceeds from the sale are insufficient to fully satisfy the loan, they can take legal action against you personally, forcing you to make good on any shortfall.
You can still save money on auto insurance
If you prefer a local agent to set up and manage your policy, consider Allstate. With so many discounts available, you may be able to enjoy lower rates than you'd pay with competitors. If you're a student or a senior, you can save, and you can also save by bundling home and auto. Sign up for Allstate's Drivewise program and you'll be rewarded with savings for being a safe driver. Best of all, you'll have the benefit of being able to pick up the phone and call your agent if you ever have an issue.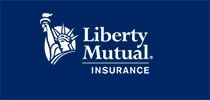 Liberty Mutual has a variety of offerings that can help you save money. You can save by bundling multiple policies through the insurer, but you'll immediately get a discount just for getting a quote through their website. Auto policies come with 24/7 roadside assistance and something called "better car replacement," which lets you buy a car with 15,000 fewer miles that's a year newer if you total your existing car. With Liberty Mutual, your policy is customized to what you need, so you won't be paying for coverage you'll never use.
An auto loan means you must have insurance in New Hampshire
When it comes to auto insurance, the state of New Hampshire is in a class all by itself. It is the only one of 50 states that does not have a legal requirement for drivers and car owners to maintain auto insurance.
But there is one exception—and that's if you have a loan on your car. In that case, you will be required to satisfy state minimum liability coverage requirements, as well as the lender requirement to have both collision and comprehensive in place for the benefit of the lender.
Summary
An auto loan won't automatically make your insurance rates go up—assuming you have the same coverage with or without the loan. However, lenders usually required added riders, like collision and comprehensive, that will increase your premium.
These riders, however, are worthwhile whether you own your car outright or not. If your car is worth more than a few thousand dollars, you will want to have both collision and comprehensive to protect your property.
It may be more accurate to say that having an auto loan doesn't increase the cost of your car insurance, but it does formalize the insurance process.
Read more: