As a parent, you've likely considered life insurance to protect your own dependents. In that case, you would likely buy a term or whole life policy to provide a benefit to your child in the event of your death. It works out well because your child is financially provided for even if you are no longer around. 
But life insurance policies for children operate differently. Child life insurance policies are essentially whole life insurance policies. With that, there is a cash value component of the policy that will grow over time. The cash value of the plan will act as a savings vehicle for your child. Typically, a child life insurance policy will provide coverage throughout the child's entire life. This avoids any problems of insurability in the future. For example, if the child develops a medical condition, they may have trouble qualifying for insurance coverage without this initial life insurance policy that you set up for them as a child. 
Once your child is an adult, you can transfer the ownership of the policy to them. Essentially, that means they'll have the option to take over the payments.
Overview of the best life insurance companies for your child
When it comes to life insurance policies for children, there is a multitude of options. But what is the best option for your child?
Let's start with an overview of the best life insurance companies for your child. 
| Company | Best for | Types of insurance offered for children | Unique feature |
| --- | --- | --- | --- |
| Mutual of Omaha | Higher coverage | Whole life insurance | Easy online application |
| State Farm | Term rider with easy signup | Children's term rider | Term rider coverage |
| Protective | Multiple children | Whole and term life insurance | Coverage options for 18-year-olds |
| Globe Life | Low introductory offer | Whole and term life insurance | $1 premium in your first month |
| Thrivent | A variety of term options | Whole and term life insurance | Term and whole life options available |
| Gerber | Easy application process | Whole life insurance | Coverage will double when your child turns 18 |
Mutual of Omaha
Mutual of Omaha offers permanent life insurance for children starting at 14 days old until age 17. With this policy, the cash value has the opportunity to grow over time. Plus, there is a death benefit paid out between $5,000 and $50,000. 
As a parent or grandparent, you can apply online for this policy for your child without any medical exams. You'll simply need to fill out a quick questionnaire. Once you are approved, you'll be able to start making payments on the policy.
When the policy is put in place, the premiums are guaranteed to stay constant over time. But your child will have the guaranteed option to purchase additional coverage later in life.  
Learn more about Mutual of Omaha or read our full review. 
State Farm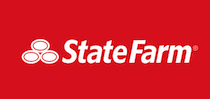 If you have a life insurance policy with State Farm, then you may want to consider adding the Children's Term Rider. With this rider coverage, you'll be able to protect multiple children as your family grows. In fact, a single rider could give you up to $20,000 in coverage for each child in your family. 
When you have this rider in place, all children in your family over the age of 15 days will be automatically be covered. Unlike most child insurance options, this is a term policy. With that, the term will expire when the child reaches age 25. But they could have the option to covert this plan into permanent coverage for themselves at that time. 
Learn more about State Farm or read our full review. 
Protective
Protective offers whole life insurance for children. The coverage is available for children 15 days of age and extends until the child is between 18 and 25. You'll have different coverage options to consider as your child grows. 
Protective offers policies that range from $10,000 to $20,000. Depending on the coverage you choose, there are some limits on what coverage the child will be able to convert when they reach the age of majority. If you want to purchase this for your child, you will be able to do so until your child is 18 years old. This feature is unusual because most child life insurance options end when your child turns 18. 
Learn more about Protective or read our full review. 
Globe Life
Globe Life offers child life insurance that can range between $5,000 and $30,000. When you lock in your child's policy, the benefits cannot be canceled or reduced at any time. Additionally, the low rate cannot be raised. One great feature of Globe Life is that the first month's premium is just $1. Although the monthly rates can be as low as $2.17 for the entire term, an upfront discount is always nice. 
When you choose to work with Globe Life, you'll be able to secure coverage without a medical exam. Once you enact the policy, there is no waiting period for coverage. Instead, your child's coverage will kick in right away. 
With an A+ rating from the Better Business Bureau, you can rest easy with this choice. 
Thrivent
Thrivent offers another option for child life insurance. You'll be able to sign up for a policy as soon as your child turns two weeks old. But the process to sign up is somewhat inconvenient. Instead of an online application, you'll need to call a representative to finalize this coverage. 
You'll be able to choose a whole life insurance policy for your child or a term option of either 10 or 20 years. The choice will depend on your personal reasons for purchasing this life insurance. If you stick with the whole life insurance policy, then you'll lock in premium rates until your child reaches age 70. 
Gerber
Gerber
offers one of the best-known options in child life insurance. The policies are whole life insurance policies that will last for your child's entire life. When you finalize the Grow-Up plan, you will lock in a rate for your child's entire life. 
As your child grows, the cash value of the plan will also grow. When your child is older, they can borrow against the cash value of the plan to fund expenses. For example, they might take advantage of the cash value of the plan to fund their college tuition. One feature of this plan that is exciting is the doubling of the coverage. When your child turns 18, the coverage of the plan will automatically double. 
If you sign up for this plan, then make sure to sign up for EasyPay. With this automatic payment option, you'll be able to save 10% on your premiums. 
How I came up with this list
I scoured the internet for companies that offered life insurance options for children with the following features.
Affordable options
Adding another expense to your budget can be a burden. With that, I made sure to include companies with a wide range of premium options. 
You should be able to find an insurance policy that suits your needs and your budget on this list. 
Customer satisfaction
Beyond affordability, I looked at the customer reviews of each company that I considered. After all, no one wants to work with a company that has a bad reputation. That is especially true in the insurance industry. You want to feel comfortable doing business with the company and know that they will be there for you if you ever need them. 
With that in mind, I did not include any companies with abysmal customer reviews on this list. 
How life insurance for kids works
When you think about life insurance, you typically jump to the most common use. That is – the goal of the life insurance policy is to protect your dependents if something were to happen to their provider. The most common example is when a breadwinner of the family purchases a life insurance policy to protect their spouse and children from financial distress if they were no longer around to care for the family. 
Obviously, your child is not providing an income that the family is dependent on. With that, child life insurance policies are in place with a different goal in mind. Most child life insurance policies are whole term options that include a cash value that grows slowly over time. In some cases, your child may be able to use these funds when they grow up. 
Most important features of life insurance for kids
The most important features of a life insurance policy for your child will vary based on your goal. 
If you are choosing a term life insurance policy for your child with a cash payout upon their unlikely passing, then the cash payout value is one of the biggest factors. Additionally, the monthly costs of the premium should be a consideration. In this case, the death benefit would provide a financial cushion during an emotionally devastating time. 
If you are choosing a whole life insurance policy for your child with a cash value, then the expected return on your premiums is an important consideration. You may have the goal of providing for your child's college education or a down payment for their first home. An additional benefit of a whole life insurance policy is that your child could remain insured for their entire life. If that is your goal, then ensure that the policy will keep your child insured regardless of any medical issues that may come up in the future.