Rideshare driver opportunities might jump out as the perfect solution to any financial goals you have. After all, the flexibility of this potential side hustle or full-time opportunity to pay the bills is worth getting excited about. 
But before you dive in head first, take a minute to get your rideshare insurance taken care of. Whether you are starting a side hustle or diving into full-time driving for a rideshare company, the right insurance is absolutely essential. 
With appropriate rideshare insurance to cover your rides, you can feel at ease when you hit the open road. I'll share a list of some of the best rideshare insurance providers, their most important features, and who can get the most out of them. 
| Company | Best for | Cost | Noteworthy feature |
| --- | --- | --- | --- |
| State Farm | Full-time drivers | 15-20% of current premium | Discounts available |
| Progressive | Food delivery drivers | Variable | Flexible policies |
| American Family Insurance | Painless customer experience | Variable | Positive customer service |
| USAA | Military families | Variable (as low as $6 per month) | Banking options |
| Allstate | Tight budgets | Variable (around $30 per month) | Claim satisfaction guarantee |
State Farm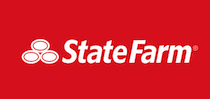 If you drive for an app-based company on a full-time basis, then State Farm is a great option. You may not want to invest in a comprehensive commercial policy, but State Farm offers the next best thing through a policy add-on. 
With no mileage cap attached to the add-on, you can drive as much as you want without worrying about any policy breaches. Additionally, the add-on covers delivery drivers, which can come in handy if you are dabbling in food delivery. 
The downside of working with State Farm is that your policy may be on the pricey side. According to State Farm, this add-on will increase your insurance premiums by around 15% to 20%. Although that can take a bite out of your budget, the gap coverage could be worth it if you are frequently driving for a rideshare service. 
State Farm doesn't offer this type of coverage in Alaska, Hawaii, Illinois, Massachusetts, New York, or North Carolina. 
Learn more about State Farm or read our full review.
Progressive
Are you delivering food through an app like UberEats or Doordash? If so, you will need specialized insurance coverage.
Unfortunately, many rideshare insurance policies don't cover delivery activities. But Progressive's rideshare insurance does. With that, you can deliver food to people without getting another insurance policy. 
Of course, you can also access conventional rideshare insurance through Progressive. You'll need to get a quote from Progressive to find out exactly how much this insurance option will cost you. Since there are so many different options through Progressive, the cost will vary dramatically, but they're one of the better options for cheap car insurance. 
But you won't be able to work with Progressive if you live in Alaska, California, Connecticut, Hawaii, Maryland, Montana, New Jersey, New York, New Hampshire, Nevada, North Carolina, South Carolina, or Oregon. 
Learn more about Progressive or read our full review.
American Family Insurance
If you haven't heard of American Family Insurance, you aren't alone. The mid-sized insurance company doesn't have funny commercials or a brand that's been around forever. But that doesn't mean that it doesn't offer great rideshare insurance. 
You can secure coverage through American Family Life for coverage gaps in the insurance offered by the company. As an easy add-on to an existing personal policy, you can get the coverage you need as an Uber driver or Lyft driver.
Unfortunately, American Family Life is currently only available in 17 states. You are in luck if you live in Arizona, Kansas, Ohio, Colorado, Minnesota, Oregon, Idaho, Missouri, South Dakota, Illinois, Nebraska, Utah, Indiana, Nevada, Wisconsin, Iowa, or North Dakota. Otherwise, you'll have to look for insurance options elsewhere. 
Learn more about American Family Insurance or read our full review.
USAA
Before I dive into USAA's rideshare insurance offerings, you should know that USAA is for military members, veterans, and their families only. With that, you can skip this option if you don't qualify. 
But if you are able to work with USAA, then a great rideshare insurance opportunity is knocking at your door. You might already be familiar with USAA's top-of-the-line banking products for military families. Now you can add high-quality rideshare insurance to the list of things USAA is making available to military families. 
With USAA, you can tap into rideshare insurance for as little as $6 per month. You'll need to have an existing USAA auto insurance policy to add on to. 
This option is available in most states. But you won't find rideshare coverage from USAA if you live in Alaska, Hawaii, Montana, New Mexico, New York, Oregon, Pennsylvania, Rhode Island, South Carolina, South Dakota, or Virginia.
Learn more about USAA or read our full review.
Allstate
You've heard of Allstate. If nothing else, you've enjoyed their 'mayhem' commercials that actually make you chuckle while you are forced to sit through advertisements. 
Beyond giggle-worthy commercials, Allstate also has worthwhile rideshare insurance offerings. The Allstate Ride for Hire policy helps you fill in the deducible coverage for up to $2,500. However, the coverage will not protect you if you are signed off of the rideshare app. With that, you should keep your personal auto insurance policy in place. 
Although you'll need to get a quote for your unique situation, the policy will likely cost less than $30 per month. This is added to your existing policy's premium. 
One final note, Allstate's Ride for Hire policy is widely available, but coverage is currently unavailable in New York. Keep that in mind if you are a New York driver. 
Learn more about Allstate or read our full review.
Rideshare drivers have unique insurance needs. When creating this list, we looked for companies that encompassed a range of options. We wanted to include companies that provided not only standard rideshare insurance but also food delivery insurance options. 
Of course, the premiums associated with these companies were considered. Although car insurance premiums vary dramatically based on the state, we sought to include companies that would work for a variety of budgets. 
Finally, we made sure that each of these companies had a solid reputation. After all, no one wants to work with an insurance company with a shady past. 
As a rideshare driver, you will have two uses for your car — business and personal. When the vehicle is being used for a business purpose, your personal car insurance policy will likely not provide coverage. With that, you run the risk of an expensive incident when driving for a rideshare service without rideshare insurance. 
As you sign up for a rideshare company, you can determine if the company is required to carry insurance for their drivers in your state. In most states, Uber and Lyft are required to provide insurance for rideshare drivers. 
However, the insurance provided by the company will often come with a high deductible. For example, Lyft offers both collision coverage and comprehensive coverage for its drivers, but it comes with an expensive $2,500 deductible. As the driver, you'll be expected to cough up that deductible if something goes wrong.
That's why rideshare insurance can be a smart move. Accidents happen, but getting the right rideshare coverage in place can make life easier by closing the gap between the company's insurance policy and your budgetary concerns. 
If you don't want to run the risk of a high deductible wrecking your finances, you might want to take out an additional insurance policy to cover the business use of your car. 
Read more: How Much Money Can You Really Make Driving For Uber Or Lyft?
Any rideshare drier should have insurance. Here's why: 
Financial Security
Most states require the company to provide some level of insurance coverage. However, there is often a deductible that you'll have to cover on your end. 
Currently, that deductible is $1,000 for Uber drivers and $2,500 if you're a Lyft driver. You'll have to pay that deductible if something goes wrong. If you are like most people and don't have that kind of cash lying around, money could get uncomfortably tight if something goes wrong. But with the right insurance policy in place, you can get help covering the high deductible. 
Accidents Happen
Even the very best drivers have accidents. Sometimes an unavoidable situation arises on the road and leads to an expensive incident. Instead of tempting fate, get prepared with the right rideshare insurance. 
Here's when you don't need rideshare insurance. 
Not a Rideshare Driver Yet
Are you considering becoming a rideshare driver? Don't sign up for the insurance until after you are approved to work with the rideshare company of your choice. 
Food Delivery Drivers Beware
Not all rideshare insurance policies cover food delivery. Make sure that the rideshare insurance coverage clearly includes food delivery if that's why you are buying the policy.
Commercial Drivers
Not driving for an app-based company? Commercial drivers, not app-based rideshare drivers, that transport people or goods should look into their unique insurance options (aka, commercial insurance).
As you look for the right policy, here's what to look for:
Coverage for Each Stage of Rideshare Driving
When you are driving for Uber or Lyft, there are four stages of rideshare insurance:
Period 0 – 

The app is off. 

Period 1 – 

The app is on, and you are waiting for a ride request. 

Period 2 – 

You accept a ride request and drive to meet the passenger. 

Period 3 – 

You have passengers in the car. 
In Period 0, your personal insurance policy will cover you. In Periods 2 and 3, the company insurance policies are in full effect. But in Period 1, the rideshare company's policy only covers liabilities. That means you might have a coverage gap in Period 1 because only liabilities are covered. 
If you want to close the coverage gap, look for a rideshare insurance policy that can help. 
Coverage for Deductibles
Can't afford the high deductibles that come with the rideshare company's insurance policy? Look for a rideshare insurance policy that can help you create a lower deductible overall, while still offering you the right level of liability coverage.
Read more: What Type Of Car Insurance Do You Need?